Surgical and Non-invasive Treatments for Drooping Brows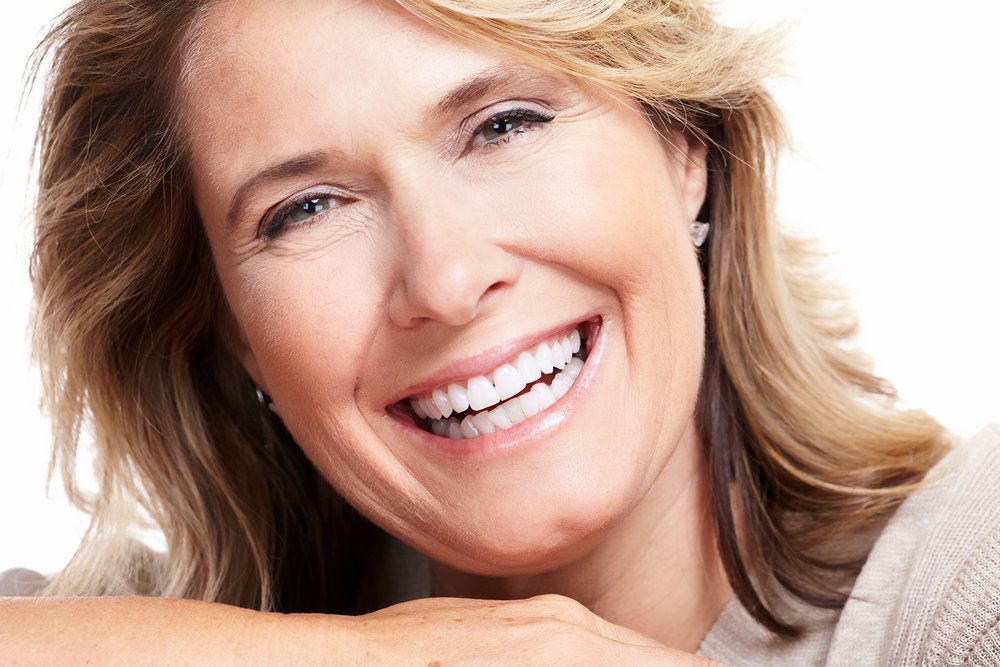 Dr. Constance Barone is committed to providing personalized care and treatment recommendations. If you are self conscious about drooping brows or deep creases in your forehead, she offers several treatments to improve your appearance and self-confidence. With a carefully planned brow lift, she can achieve dramatic results, eliminating excess skin and helping you look years younger. If you primarily wish to address wrinkles, dermal fillers may be a good option. During your first consultation, Dr. Barone will explain more about the facial plastic surgery treatments for drooping brows. After evaluating your goals, health needs, budget, and lifestyle, she will recommend a suitable option for you. To learn more about treatments for drooping brows, contact our San Antonio, TX practice.
What Causes Drooping Brows and Wrinkles?
Aging will impact your skin in several ways. Reduced collagen production is one of the most common reasons for drooping skin. Collagen is the most abundant protein in the human body, but you will produce less of it as you get older. This protein is responsible for retaining water and giving your skin a smooth, supple quality. Therefore, as collagen production slows, your skin will become thinner and drier. Because it will not spring back and adhere to your facial contours, your skin may also start to droop. Similarly, you may lose fat in your face, which can create a hollowed or drooping effect. In other instances, fat may become displaced, falling down lower in your face.
Habitual movements can also create forehead wrinkles, especially as your skin becomes less supple. Think of paper. If you fold it repeatedly, a crease will develop. The same is true of your skin. When you make routine facial expressions, they will create wrinkles over time.
Brow Lift: Long-Lasting, Comprehensive Results
With a brow lift, Dr. Barone can address wrinkles and sagging skin. After you receive general anesthesia, she will create incisions along your hairline. Through them, she will raise your forehead muscles and skin. Dr. Barone will use careful techniques to retain normal range of motion and avoid an unnatural, stretched look. If needed, she will also eliminate excess fat deposits. Then she will trim off drooping skin, precisely laying the tissues back down for a smooth, subtle effect.
A brow lift may be a good option if you want to address severely sagging skin, or if you want to eliminate both drooping skin and forehead wrinkles. To qualify for treatment, you should be in good health, and you should have a certain degree of skin elasticity. If you have too little collagen, your skin will not adhere well to the new positions of your muscles.
BOTOX® Cosmetic and Xeomin®: Non-Invasive, Affordable Care
BOTOX® Cosmetic and Xeomin® injections will reduce forehead wrinkles by preventing the habitual movements that cause them. These injections contain tiny amounts of botulinum toxin, a neurotoxin that blocks nerve signals. In small amounts, the neurotoxin is safe. Dr. Barone or your esthetician will carefully administer the injections in a way that will retain most of your normal expressions and muscle activity. At the same time, the treatment will dramatically eliminate horizontal creases and frown lines.
BOTOX® Cosmetic or Xeomin® may be right for you if you do not have a significant amount of excess skin. They are also affordable options. Results can last for several months, and it is safe to receive regular treatments. BOTOX® Cosmetic and Xeomin® can have comparable effects. If you opt for an injectable treatment, rather than surgery, Dr. Barone will choose the right option for your needs and skin type.
Schedule an Evaluation
There is no reason to be self conscious about drooping skin and forehead wrinkles. Contact us today to schedule an appointment and find out the most appropriate treatment for you.
Related to This