Through abdominoplasty, popularly known as tummy tuck, our San Antonio patients can eliminate stubborn fat and excess skin folds in the abdominal region. Many people who consider tummy tuck surgery are relatively physically fit, but have trouble flattening the abdominal area, no matter how many stomach crunches they do or strict diets they follow. Dr. Constance Barone is a skilled plastic surgeon who can help you reach your goals and create a taut, fit-looking midsection.
How does the tummy tuck procedure work?
Abdominoplasty (Tummy Tuck) Basics
Abdominoplasty, or tummy tuck, is a cosmetic surgical procedure designed to eliminate excess skin and fat from the area around the stomach and provide a tighter, firmer appearance. Fat and excess skin folds that occur in the abdominal region can result from a variety of factors, including:
Pregnancy
Weight loss
Genetic predisposition
What can be so frustrating is that this excess fat and skin are often impossible to eliminate. Although a tummy tuck is more invasive than other fat removal methods such as liposuction, the procedure allows for more comprehensive recontouring of the midsection and tightens the abdominal muscles, making the entire area taut and fit.
Post Weight Loss Surgery
Testimonial (Part One)
Who is a Candidate for a Tummy Tuck?
Patients who have experienced substantial weight loss are great candidates for tummy tuck surgery. Over time, our skin loses elasticity and can begin to droop and sag. This can cause stretch marks and loose skin that hangs from the abdominal area. Even after weight loss, this excess skin can affect patients' confidence.
Women who have had children may experience similar frustrations after giving birth. Abdominal skin that stretches during pregnancy can often be difficult to tighten, making women uncomfortable with their appearance even after losing extra pregnancy weight. Additionally, stretch marks from rapid weight gain during pregnancy may develop, which may not easily diminish. Tummy tuck surgery can help patients experiencing these circumstances to achieve the tight, lean midsection they desire.
Patients who plan to be pregnant in the future should wait until after delivery to undergo abdominoplasty, and patients who are intending to lose significant amounts of weight should also postpone the procedure.
Tummy Tuck Risks
While the majority of tummy tuck operations goes smoothly and is performed without complication, any major surgery involves a certain amount of risk. Risks of abdominoplasty include:
Reaction to anesthesia
Infection
Blood clots
Poor healing
Asymmetry of scars – this may necessitate revisional surgery
As with any plastic surgery, patients are often curious about tummy tuck cost. Dr. Barone and our San Antonio team will answer all of your questions and help you budget for this popular, effective treatment.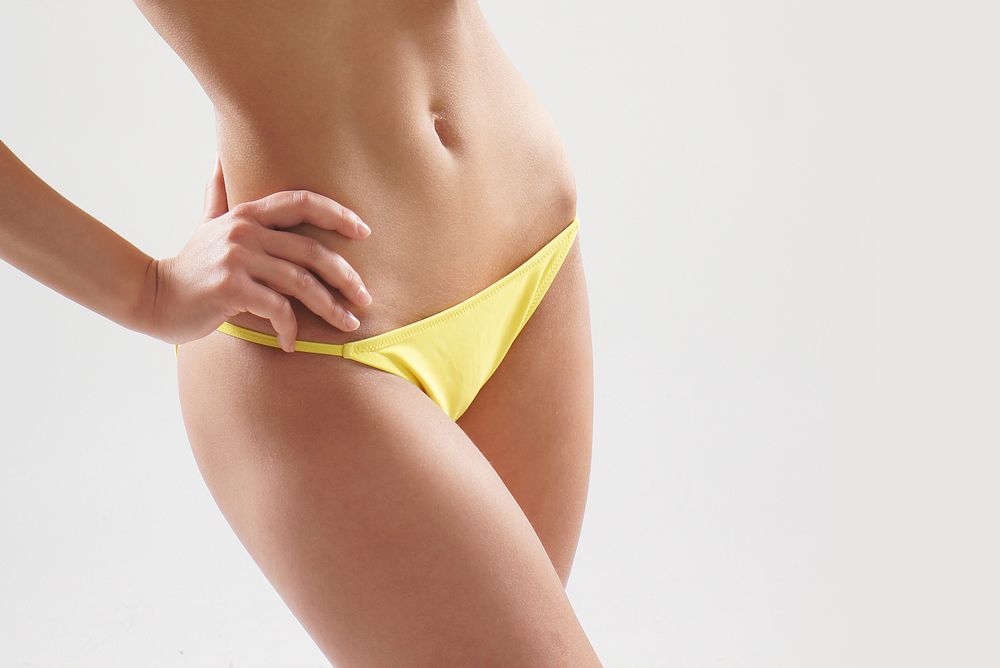 What Determines the Price of a Tummy Tuck?
Our traditional standard abdominoplasty surgery with general anesthesia begins at $6,000. The price can increase or decrease depending on the amount of fat and tissues a patient needs removed, and the the type of anesthesia or sedation a patient requires. Dr. Barone is one of the most respected awake plastic surgeons in the United States. During awake tummy tuck surgery, patients receive only local anesthesia rather than IV sedation or oral sedation. Awake tummy tuck surgery is usually less expensive than full sedation surgery.
Some patients' goals require combining a tummy tuck with procedures such as liposuction, breast augmentation, and breast lift. These additional surgeries can increase the overall cost of treatment. To determine the final cost of your tummy tuck, it is important to discuss the specifics of your surgery with Dr. Barone. We accept all major forms of payment and also offer financing options including in-house financing as well as CareCredit™.
What Can I Expect from a Tummy Tuck?
The results of tummy tuck surgery vary from person to person depending on body type, age, efforts to maintain weight loss, and more. Before a patient undergoes surgery, Dr. Barone will discuss your goals and expectations. Patients will undergo a few weeks of recovery time following surgery, during which they will likely experience some soreness, bruising, and swelling. Patients will wear protective bandaging, and may wear a specialized draining appliance to get rid of excess fluids for one or more days after surgery.
Within just a few months, you can expect to see the full results of your surgery. A tummy tuck will result in a small scar on the abdomen where the skin is reconnected, although Dr. Barone is very precise and will make the scar as discreet as possible.
Planning
Dr. Constance Barone will evaluate your health and your abdominal area during your virtual consultation. She encourages frank and honest discussion about your expectations and will be equally direct with you in discussing risks and limitations of the procedure, as well as possible alternatives such as partial abdominoplasty (mini-tummy tuck), or full abdominoplasty combined with liposuction to remove fat from the hips, providing an even more recontoured midsection. All cost and financing information will also be discussed in detail during the initial consultation.
Preparation
Tummy tuck surgery patients at our San Antonio plastic surgery center will receive detailed instructions to prepare for surgery. Guidelines on smoking, diet, and the use of certain medications or vitamin supplements will be provided. Patients should arrange for someone to drive them home after the surgery and to help care for them in the first few days of recovery.
A Closer Look at the Procedure
During tummy tuck surgery, Dr. Constance Barone will make an incision from hip to hip, just above the pubic area, and then make another incision to free the navel from surrounding tissue. The skin will be separated from the abdominal wall and lifted. Next, the abdominal muscles are tightened and pulled close together to create a firmer abdominal wall and narrow the waistline. Extra skin is removed from the skin flap, which is then stretched and pulled taut. The navel is recreated and stitched into place, followed by the suturing of the skin flap.
A partial abdominoplasty is a bit less invasive, requiring a shorter incision, and may not necessitate repositioning of the navel. This may, however, cause the navel to be pulled into an unnatural shape as the skin is tightened.
A full abdominoplasty can take anywhere from two to five hours to complete, while a partial abdominoplasty typically takes about one to two hours.
Tummy Tuck Recovery
Patients can expect the abdomen to be swollen for the first few days after abdominoplasty. Pain and discomfort resulting from the procedure can be alleviated with medication. Dr. Barone recommends that patients take short walks soon after surgery in order to prevent blood clots; however, strenuous exercise and strain to the midsection should be avoided for at least six weeks after a tummy tuck.
Depending on the individual patient, it could take anywhere from two to four weeks before he or she begins to feel completely normal after abdominoplasty. A mild exercise program during recovery can reduce swelling and speed up healing. Although scars may appear to worsen during the first few months after surgery, this is normal. It could take up to a year before scarring flattens out and fades. Scars from abdominoplasty will never completely disappear; however, they are easily hidden under clothing and bathing suits.
Here with Dr. Constance Barone, we are proud to offer patients best in class treatment for procedures such as a tummy tuck (also called an abdominoplasty), which is a procedure where excess skin and fat are surgically removed to create a smoother, firmer stomach area. After surgery, fluid can build up between the tissue layers and interfere with the healing process. So, to prevent fluid accumulation—the #1 complication after a tummy tuck—doctors typically insert drains at the time of surgery.
Dreaded Drains
The first commercial drain was developed in 1932 and there really hasn't been much technological advancement in this technology since.
Patients' have lots of complaints about these drains and usually, they must stay in for 2-3 weeks, and can only be removed during an office procedure. Other complaints include:
Drains are awkward & cumbersome & can be difficult to hide under everyday clothing
Drains are difficult to manage during sleep.
They can be messy because they need to be emptied multiple times a day.
Having drains for 3 weeks can prevent a return to work.
Removing a drain can be painful and cause anxiety.
Pain and discomfort associated with drains is the #1 complaint of tummy tuck patients.
TissuGlu® Helps You Recover Beautifully
TissuGlu helps transform recovery into a less invasive, more comfortable experience, freeing you from the burden of drains and eliminating the risk of drain-related infection. You'll be able to get back to being you more quickly, without worrying about drain-related scars and additional procedures to remove drains. In clinical studies, TissuGlu patients were able to resume normal daily activities (showering, driving, and returning to work) more quickly than those who had traditional drains. Best of all, you won't have to deal with ugly, awkward drains that require special care and cleaning while you're healing from a major surgery.
By eliminating drains from abdominoplasty, it really eliminates the #1 thing that patients complain about.
How it Works
During the tummy tuck procedure, TissuGlu drops are applied in a precise grid pattern with a special applicator. Once applied, TissuGlu creates a strong bond to hold layers together, reducing spaces between layers where fluid may collect. Each drop of TissuGlu is strong enough to hold about 10 pounds of shear force, which is the type of force your body exerts when you bend or twist.
Why TissuGlu?
TissueGlu patients report better quality of life during recovery
TissuGlu patients resumed all measured activities sooner than patients with drains (showering, driving, returning to work) and the percentage of TissuGlu patients showered by days 3 and 6 was nearly 20% higher vs drains, and >10% on day 9.
Tummy Tuck Surgery Performed Using Local Anesthetic
Though dependant on a number of factors, in many cases we can perform abdominoplasty procedures utilizing only local anesthetic. These local (or awake) techniques allow the patient to recover more quickly and more comfortably, and alleviate many of the symptoms typically associated with plastic surgery recovery. We believe that the benefits of local or awake surgery are obvious, and Dr. Barone is pleased to offer it to her patients!